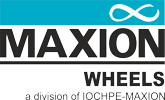 Reliability and reputation
Maxion Wheels® and its subsidiaries produce and supply vehicle-manufacturing rims that have been using the most innovative technologies for over 100 years. During this time, the group has been acquired some of the most recognizable names in the industry, including Kelsey Hayes, Lemmerz and Fumagalli. Today, the combination of experience and know-how allows us to build wheels for almost any vehicle around the world!
With a strategically developed international network of engineering, production and engineering facilities, Maxion Wheels® is one of the few manufacturers that can distribute to a truly global marketplace.

Hayes Lemmerz International, Inc. was originally founded in 1908 and was the world's largest producer of the automotive industry. Hayes Lemmerz as a leading technology leader in the products he has has a diversified customer base. By absorbing it from Maxion Wheels®, it added to the Group the 18 facilities located in 12 different countries, contributing to the even larger expansion of the already large parent company.